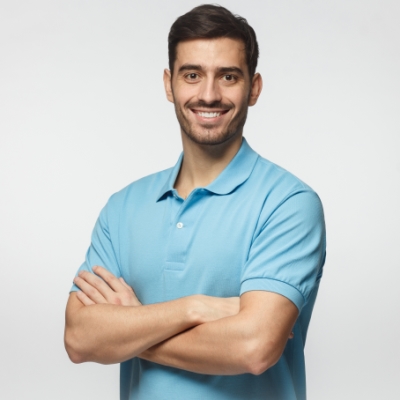 Erectile dysfunction, hair loss, depression, mood swings, weight gain, low libido, insomnia – these are only some of the problems faced by males with low growth hormone levels. Growth hormone deficiency (GHD) in adults can increase the development risk of numerous potentially debilitating medical conditions, including cardiovascular disease, dementia, and type 2 diabetes. That is why the use of HGH for men in Austin, TX, is so beneficial.
Growth hormone levels begin their decline while most people are still in their twenties – at the peak of their performance physically, mentally, and professionally. The last thing anyone thinks about as they are starting careers and families is slowing down – that is not an option. Time passes, hormone levels continue to change, and slowing down is precisely what happens, causing havoc in its wake.
HGH therapy for men is the answer that most males seek to restore and enhance their lives, sexually, professionally, and personally in all areas of their day to day activities.
At HGH Clinic Austin, we believe that each man owes it to himself and all those who count on him to be the best he can be. That is why we provide confidential telephone consultations at no charge, convenient diagnostic testing, and affordable, personalized treatment programs to restore hormonal balance, well-being, and quality of life.
HGH for men in Austin, TX, can restore hormonal balance, well-being, and quality of life to males with growth hormone deficiency.
What Is HGH for Men and How Do I Know If I Need It?
Human growth hormone is a biologically identical supplement to the body's naturally produced growth hormone – somatotropin. When hormone doctors prescribe HGH for men in Austin, they are giving them more of the vital chemical to make up for what the pituitary gland no longer provides.
HGH therapy for men replenishes the hormone supply the body needs to support the following functions:
Metabolism
Cell regeneration
Immune support
Libido and sexual support
Insulin and glucose regulation
Cholesterol and blood pressure regulation
Brain functions
Emotional well-being
Temperature regulation
Hormone balancing
A man cannot know if he needs HGH therapy without undergoing blood testing of his hormone and other critical levels. A physical examination is also necessary to determine if any other health concerns are the cause of his symptoms. The first warning signs for any man that hormone levels are changing include:
Fatigue
Low energy
Weight gain
Sexual decline
Muscle or bone loss
Depression or mood changes
Sleep disturbances
Symptoms of hormonal decline are the first signs that blood testing of hormone levels is necessary to determine if HGH for men can help.
Benefits of HGH for Men in Austin, Texas
Doctor-prescribed HGH for men does more than merely balance growth hormone levels in the body. Treatment with HGH injections provides the GH receptor cells with what they need to perform their critical actions and provide the following benefits:
Deeper sleep
More energy and stamina
Improved sexual desire, functions, and pleasure
Better muscle tone
Weight loss
Stronger bones
Reduced body aches and stiffness
Sharper brain functions and memory
Decreased depression and anxiety
Improved mood and emotional state
Faster, thicker hair growth
Younger looking skin
Lower blood pressure and cholesterol levels
Increased cardiac capacity for exercise
Stronger immune system functions
Quicker recovery from exercise, injury, and illness
Enhanced drive and productivity
HGH therapy for men provides benefits that impact all areas of a man's life.
How Do I Get HGH for Men in Austin, TX?
Our HGH Clinic Austin location provides streamlined diagnostic services to help men get the treatment they need without wasting time and money in the process. Here are the steps to getting HGH therapy:
Contact our clinic by phone or the form above for a free, confidential phone consultation
Visit a local lab for a blood sample collection
Complete the online medical history questionnaire
Get a physical examination with a local doctor
Have your follow-up phone consultation to discuss the findings and any prescribed treatment protocol
Order and receive your medications and begin treatment